BLOG
What You Need to Know to Set Up An Online Store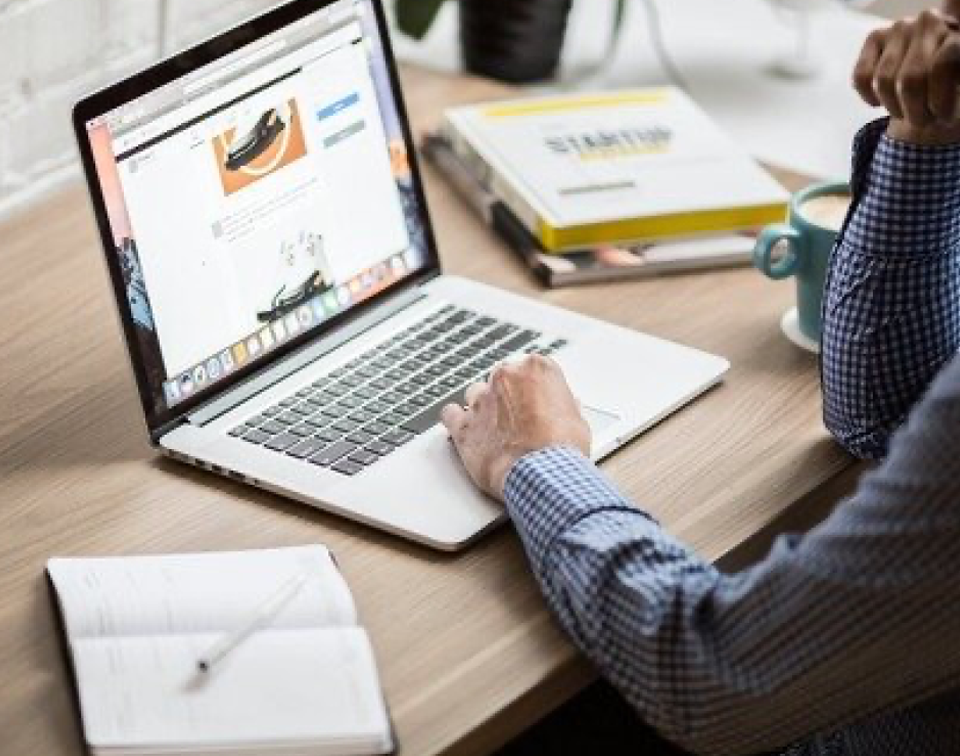 What You Need to Know to Set Up An Online Store
What are you going to sell?
Before you begin setting up your online store you will need to have a clear vision of the products/services you are wanting to sell. You will need to have decided on your store name and thought a little about your online branding and logo.
If you already have a physical store, then you will have an idea on how you would like your online store to look.
Now that you know what you are selling please view the below starting points for you to follow when setting up your online store.
Domain name
A domain name is what is typed into the address bar on the browser to search for your website. This is usually the name of your online store as it needs to be easy to remember and memorable. Domain names are free to register and are one of the first and most crucial parts in setting up your online store.
Web hosting
Web hosting is where your website lives on the internet and on the physical server. This stores files such as content and images that make up your website. The web hosting space is usually purchased on a subscription basis. Don't worry, if you are going to outsource the website building to a specialist they shall look after this for you, so you don't need to worry!
SSL Certificate
The SSL certificate is a very important stage when setting up your online store as the SSL Certificate is a security layer so sensitive information can be accepted. For example, Payment card details, which will be a vital factor for an online store.
E-commerce platform
You can create your website on easy to use platforms such as WordPress or Shopify to name a few. The e-commerce web platform is the design and navigation stage of your website and will be your virtual store. If the tech side isn't your forte, you may want to contact a web development specialist to do this for you.
Fear not, here at WTS we specialise in creating and building e-commerce websites so we can tailor our services to your specific needs and wants, or if you simply want to chat to us for reassurance, we are happy to offer you advice and guidance.
Payment gateway
Your payment gateway needs to be as user-friendly as possible as some customers may feel slightly uneased when giving card details online. Therefore, we would recommend using a trusted platform such as PayPal or WorldPay, so customers feel more confident when making purchases, especially if this is their first time using your website.
Simple Check-out process
We have learnt not only from our own experiences but from our client's customer feedback that the simpler and faster the check-out process the more likely customers are to proceed to the end of the check-out process and make a purchase. The main details that you need are Contact details, billing and shipping addresses, delivery options and payment details.
If you would like more information on a simple check-out process, please refer to our WTS Blog on successful check-out processes.
Product descriptions/Photos
As you are creating an online store, your customers will rely heavily on product descriptions and photographs as they cannot physically see or feel the products. This makes it very hard for them to visualise the sizing, exact colour and texture, etc. of the products you are selling. Therefore, it is crucial for you to grab the customers attention with descriptive product descriptions and a logical selection of photos to help the customers visualise the products as much as they can.
SEO/Marketing
Once your website has been created and your online store is ready to go, you will need to look at the different ways you can drive more traffic onto your website and help stand out from the competition as well as boosting sales and brand awareness.
Just because your website is user-friendly, it does not necessarily mean that it is SEO Friendly (Search Engine Optimization). Therefore, in order to reach more customers, you need to be as SEO friendly as possible, by doing things like local blogs relevant to your industry and using keywords to help rank high on google, etc.
If you have followed the above points you should be well on your way to beginning your online business venture.
Good Luck with your new business!
Should you require any further help, or advice please feel free to contact us and a friendly member of our team will be happy to help!